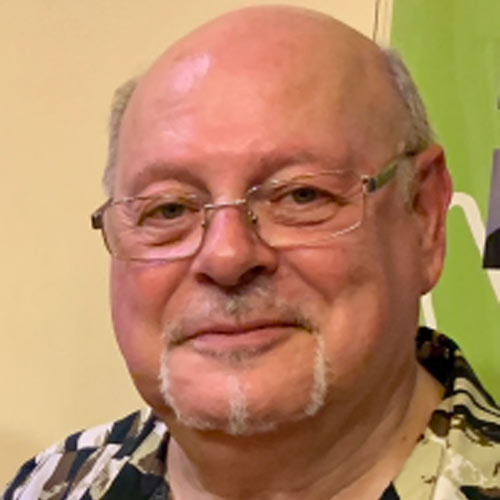 We meet as strangers and part as friends
Richard
Might as well start at the top. My name is Richard Liddle and I am the founder, owner and current Executive Director of the business. I have spent 46 years taking people on tours, so I feel I have passed the audition stage.
I am a Registered City of Westminster Guide, City of London Guide, Associate member of the Institute of Tourist Guiding. A member of the Association of Guide Lecturers. I am also a music & film historian.
I am also honoured to be a Freeman of the City of London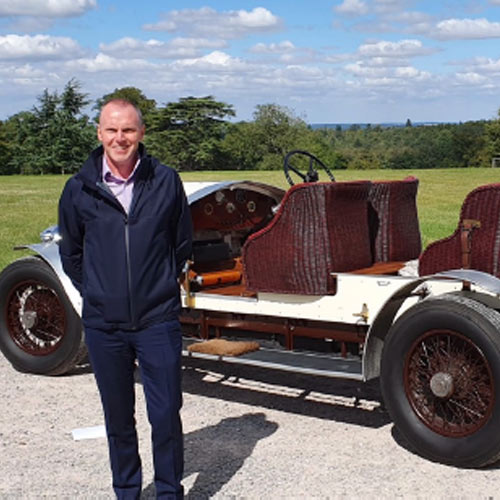 We lead and others follow
Andrew
Andrew is a "major tour de force". Born and bred in London he has a passion for history. A Registered Clerkenwell & Islington Guide, a tutor, trainer, and historian. He is fun and "awesomely Knowledgeable".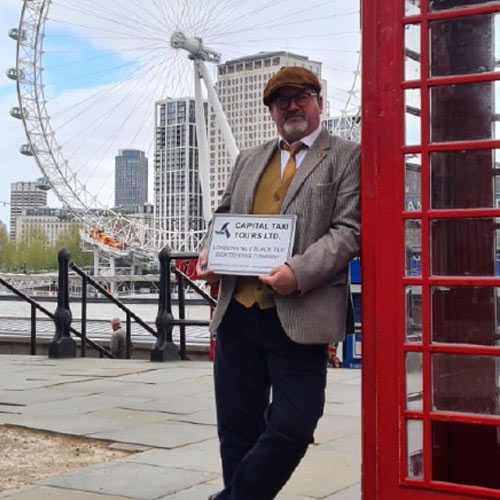 Steve
Steve is without doubt your lovable friendly Taxi Tour Guide. A professionally Qualified City of Westminster Guide and a member of the Guide Lecturers Association. A true connoisseur of wines, cheeses and beer, not to mention our main Doctor Who expert. Guiding our clients through the streets of London combines his two great loves: history and showing off.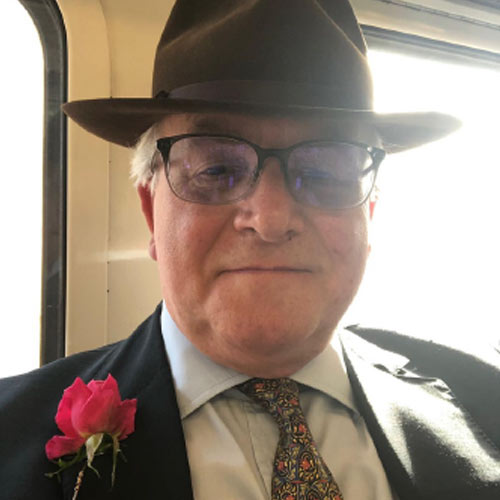 Steve II
Steve II is our Godfather of City Guiding. A writer, Professional drummer, music historian and walking encyclopedia of history. His walks are second to none.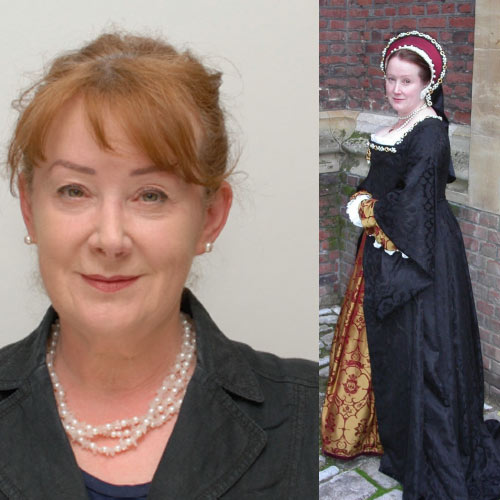 Siobhan
Siobhan Is one of our VIP Guides. She has a BA in Modern History and an Adult Education Teaching Certificate. She has worked for Historic Royal Palaces for seventeen years., She trained as a Costumed Interpreter before becoming an HRP Guide Lecturer.
As well as specialising in 16th century dress, she delivers lectures on Hampton Court, The Tower of London and the Banqueting House, Whitehall Palace. Her experience includes education sessions and tours for schools, universities, travel companies and corporate visitors. She lectures abroad for P&O, Crystal and Viking cruise lines and, within the UK, for the National Trust and the U3A.
Siobhan also works with best-selling historian, Alison Weir, on academic study events. She has featured on BBC Radio and PBS Television's 'Secrets of Henry VIII's Palace', and has just published with Alison 'Tudor Christmas' their latest collaboration.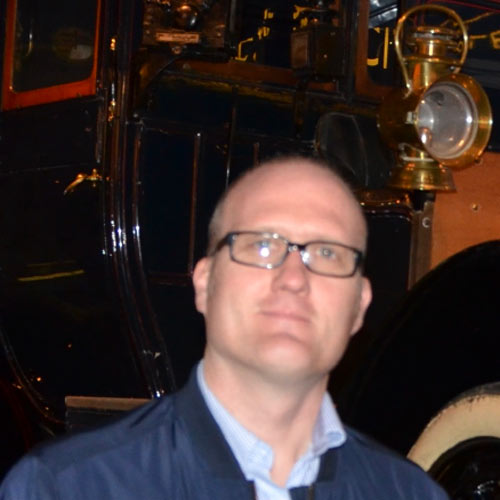 Jason
Jason is our music man and fanatical Jimi Hendrix fan. He is a guide, professional guitarist, and without question one of the best music historians around. His knowledge on music and history is exceptional.
Gerry
Gerry is a professionally qualified City of Westminster Guide and member of the Association of guide lecturers. A great all round guide, he does have a passion for Harry Potter tours. A proud Scotsman with a big heart, just the person for family friendly tours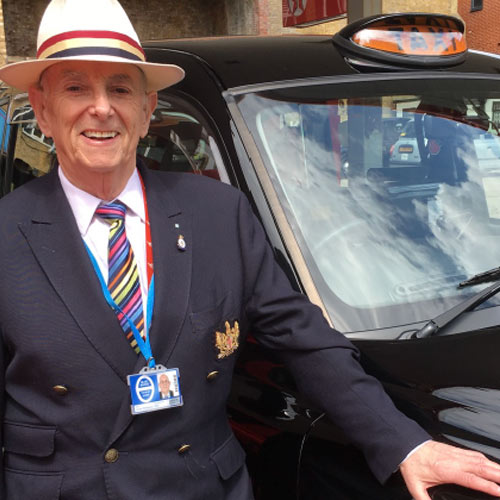 Gerald
Gerald is a professionally qualified Blue Badge guide, historian, journalist, author, and has a BA Hons in Medieval History ( a degree he studied for when he was 72 years old) He is the guide that has been there, seen it, done it, bought the tee shirt, and will make your tour great.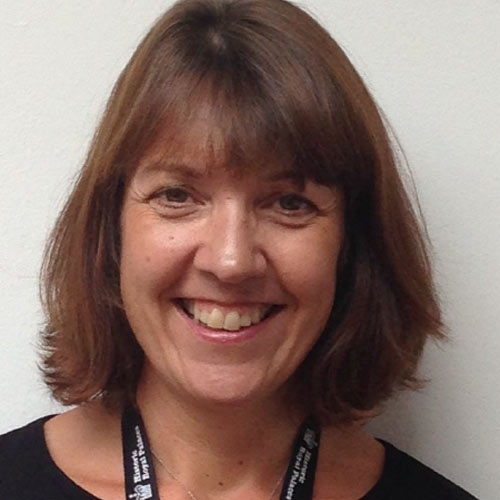 Sophie
Graduating with a BA Hons in English Literature and Linguistics, Sophie realised her true calling in history in 2007, becoming a volunteer for Historic Royal Palaces, based at Hampton Court Palace. She became an associate of the Institute of Guide Lecturers in 2012, and delivers tours to a wide range of audiences, from children to Members of Parliament, at Hampton Court and the Banqueting House, Whitehall.
Sophie also specialises in the Georgian era, offering tours of Kew Palace, its adjoining Royal Kitchens, and Queen Charlottes Cottage, all of which are situated within the Royal Botanic Gardens at Kew. She has worked as a tour guide for the renowned historian Alison Weir, and is one of our VIP Guides.Her career is nothing if not diverse, ranging from devising historically themed birthday parties for children, to bringing a Victorian artist to life as part of a television documentary! Since 2015, she has also been writing and teaching educational sessions for school groups visiting Windsor Castle, working to bring history to life for both able bodied and disabled children.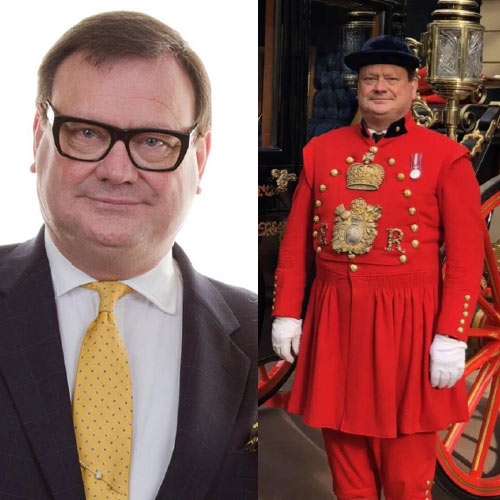 Simon
Simon is a professionally qualified City of London Guide with a first-rate mind and a great voice. As you can see he does like to dress up a bit. His Red Regal uniform highlights the fact that besides doing incredible taxi tours for us he does work for, HRH. Yes, our Simon also serves Queen Elizabeth II.
To find out about the uniform and some Royal gossip you will need to take Simons Royal London Taxi Tour.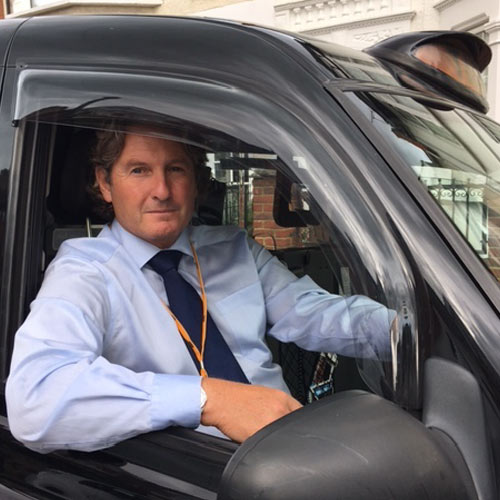 David
David is an accredited Taxi Tour guide, plus a golf fanatic, but his guiding skills are brilliant. Smart, vibrant, and a true Cockney. An avid world traveler he can guide in 5 languages. He is a definite people person and families love him.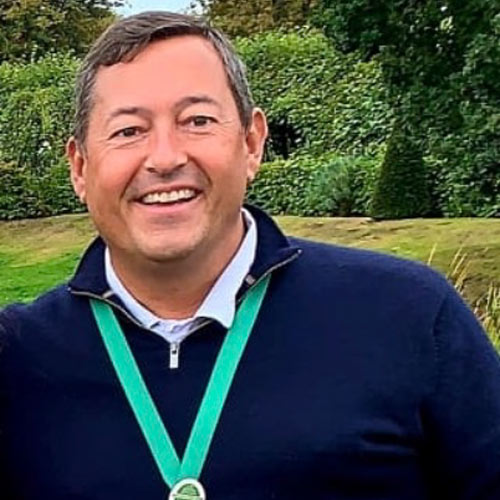 Greg
Greg, our golfing and sport expert. His love of history just makes showing and explaining London and its history, second nature to him. Always meeting his clients with that infectious smile. Besides being an accredited guide for us, Greg is a wine Connoisseur, giving talks and lectures on the subject.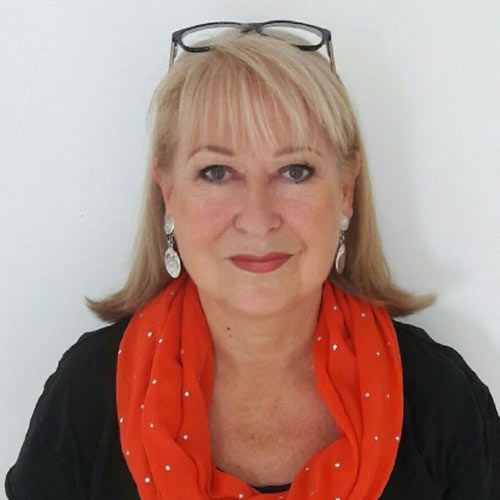 Linda
Linda has a first degree in Early Italian Art, a Masters degree in the 'The works of Georges de la Tour' and a diploma in French language and culture. She was employed by Historic Royal Palaces for more than 20 years, before becoming an independent lecturer and lecture organiser.
Linda is an accredited lecturer for the Arts Society and a member of the Association of Art Historians. She speaks regularly to members of the National Trust, U3A and various universities both at home and abroad and regularly leads walking lectures at Hampton Court Palace, The National Gallery and Tate Modern. Linda featured on Television's 'Secrets of Henry VIII's Palace' and she is currently writing 'The Tudors: An Illustrated History' for Carlton Books.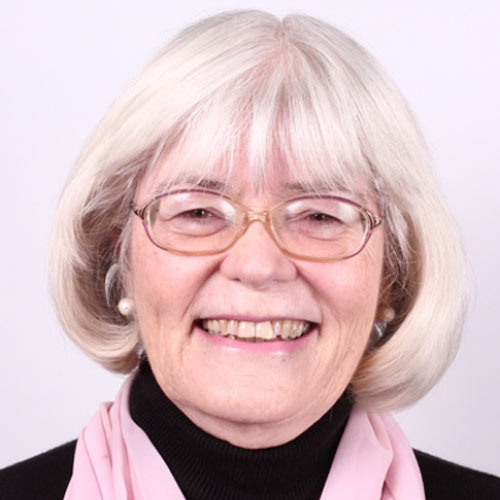 Jackie
Jackie has a BA Hons degree in History and Sociology. She has worked in the heritage industry for many years, in the Royal Household at Windsor Castle and as a Guide Lecturer for Historic Royal Palaces. Jackie has specialised in walking tours of London, as well as the palace & gardens of Hampton Court, and is accredited by the City of London University and Institute of Tourist Guides for: City of London, City of Westminster, Clerkenwell &Islington.
Jackie delivers illustrated talks on HM Queen Elizabeth II, Windsor Castle, Hampton Court Palace and many different aspects of London. She lectures for cruise lines and, within the UK, for the U3A, National Trust and many other societies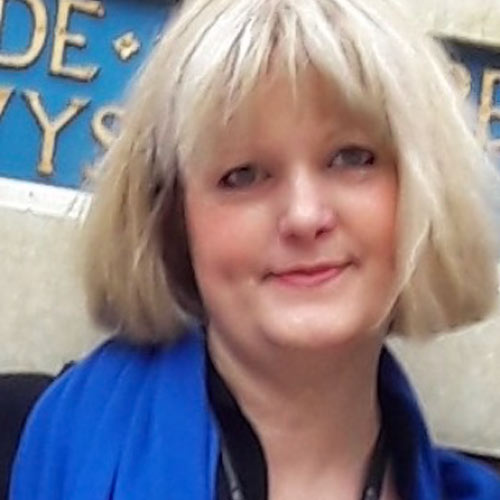 Vanda
Vanda has a BA Hons degree in Theatre and Costume Design, an MA in Art History and a City and Guilds in Painting and Frame Restoration. Her association with Hampton Court Palace began 16 years ago, working in object conservation and then completing an internship at their world-renowned Textile conservation studio. Vanda is a Guide Lecturer at Hampton Court and, as an art practitioner, she also teaches painting and art appreciation.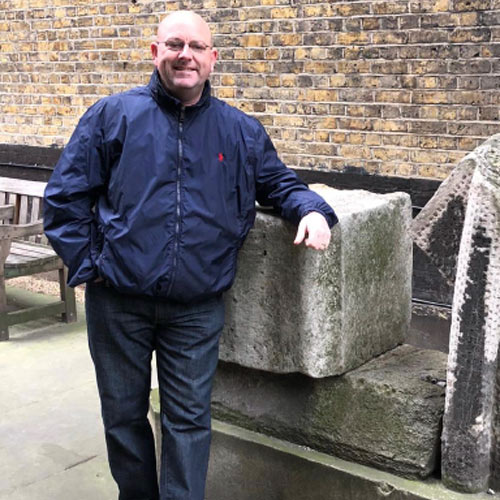 Mark
Mark is cool calm and collected. Great with children and parents alike. The History of London is his passion With his unquenchably cheerful disposition his tours are a big hit.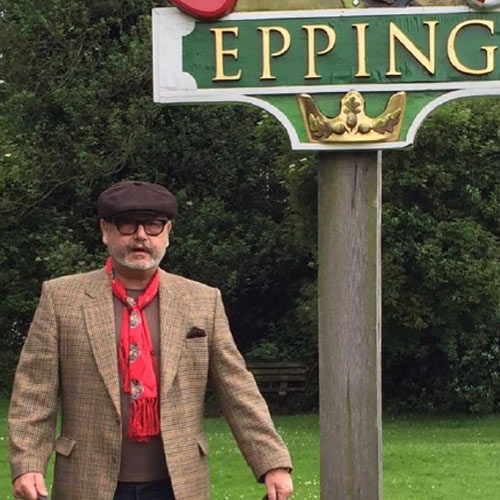 Lee
Lee is our Diamond Guide. An accredited Guide, his previous profession saw him working in London's Diamond Centre, Hatton Garden. With suave, sophistication and style, an actors voice, plus a great moustache he will make your day.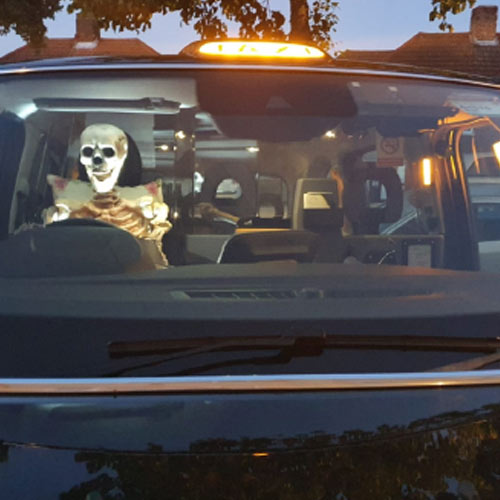 Ivor Nobody
Ivor Nobody Is our current Skeleton that does appear on some of our Ghost Tours, so look out for him.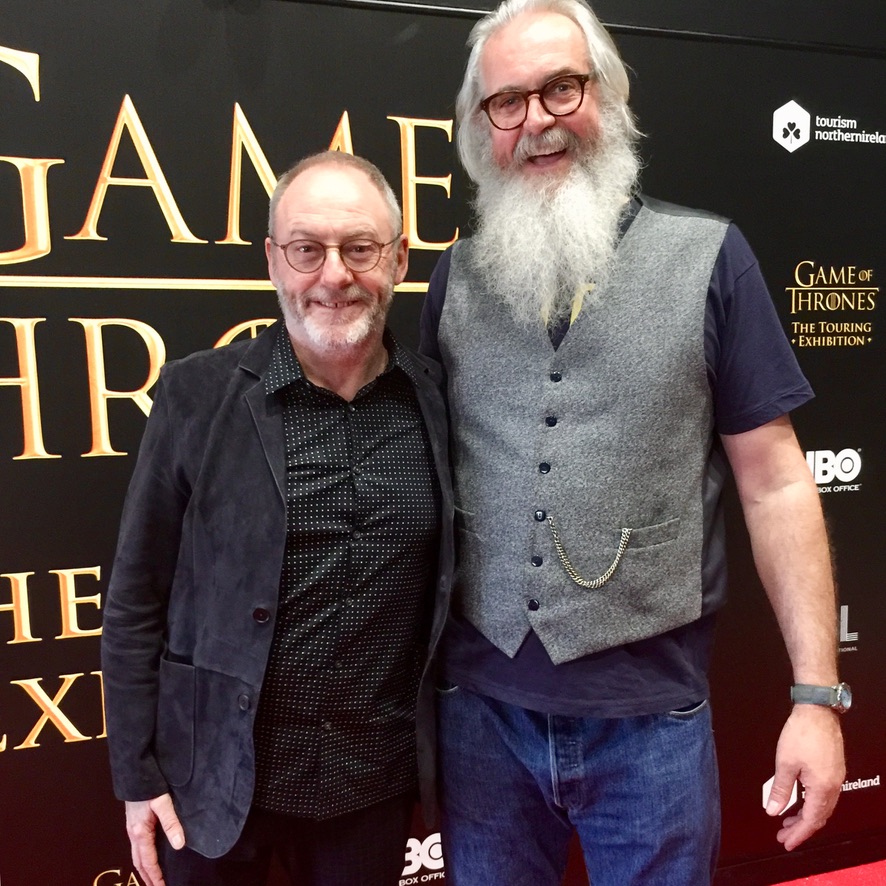 When we say we have expert Guides, we mean it! Flip was actually in Game of Thrones
FLIP
Flip was leaning his craft from a very early age actively exploring local cliffs, bays, beaches, forests, glens and islands on offer nearby with his parents and younger siblings. Teenage years were spent doing the same with friends' and then venturing out onto the water, learning to surf and joining local sub aqua and sailing clubs; doing anything to get out into the elements. This keen interest in nature resulted in studying Environmental Science, developing his understanding of the amazing area's geology and landscape formation that he is a part of.
Previous work history includes being a Wildlife Warden, a Ranger and a Visitor Experience Guide at both the Giant's Causeway and Carrick a Rede Rope Bridge. Add to this, years of experience volunteering with the R.N.L.I. as an Inshore Lifeboat Helmsman and a member of Ballycastle's Coastguard Search and Cliff Rescue Team.
When Game of Thrones® Season 6 was in the making, Flip had the good fortune of being selected to be a stand in actor on three episodes for the major characters of 'Hodor' and 'The Mountain', on 'Oathbreaker' and 'The Winds of Winter'. Visitors on his tours will hear the copious amounts of behind-the-scenes stories from Flip's experience with the cast and crew. Hodor was a much loved character and Flip was involved in the actual scenes that led to his tragic and extremely sad end in 'The Door'.
A huge fan of the HBO Hit Series, Flip developed his own Game of Thrones® Private Tour so he can bring fans to the actual locations and spots where the iconic cast and talented crew worked to create the masterpiece which has enchanted people around the globe. This tour allows visitors to immerse themselves in the stunning places which have made Northern Ireland the ideal filming location.
During his tour our very own 'Hodor' will tell some behind the scenes stories and anecdotes from the show and will bring you to places which can't be reached on large coach tours. Ballycastle is at the heart of the many filming locations.
Flip has the valuable content for his tours which has seen his visitors rate him so highly on TripAdvisor. All the reviews of these tours are five star rated on TripAdvisor and this is something Flip is extremely proud of. It's Flip's authentic experiences which enables him to bring private small groups of dedicated Game of Thrones® fans to see and stand on the exact locations which most visitors do not get to reach.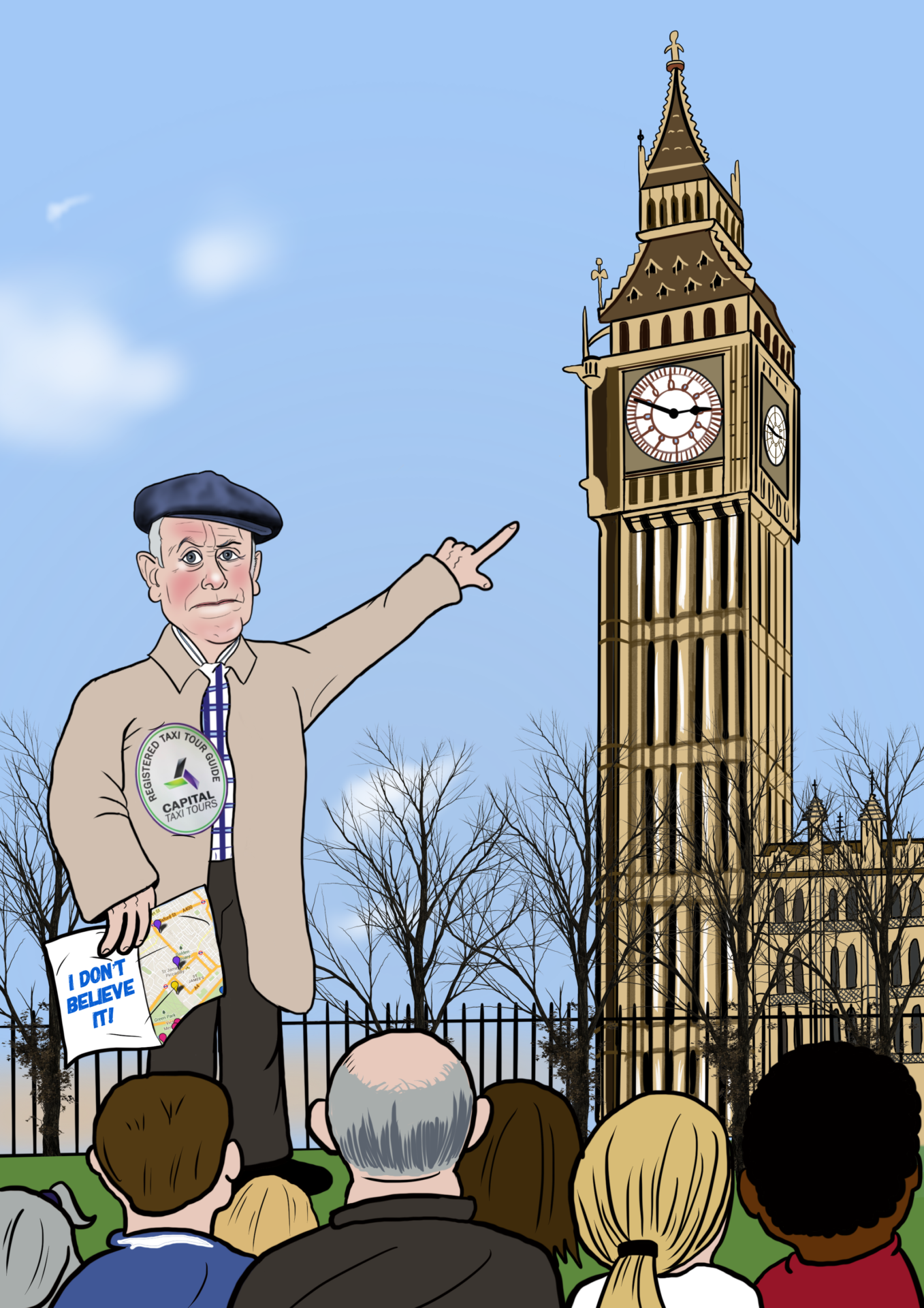 "I don't believe it, You didn't pick me"
Victor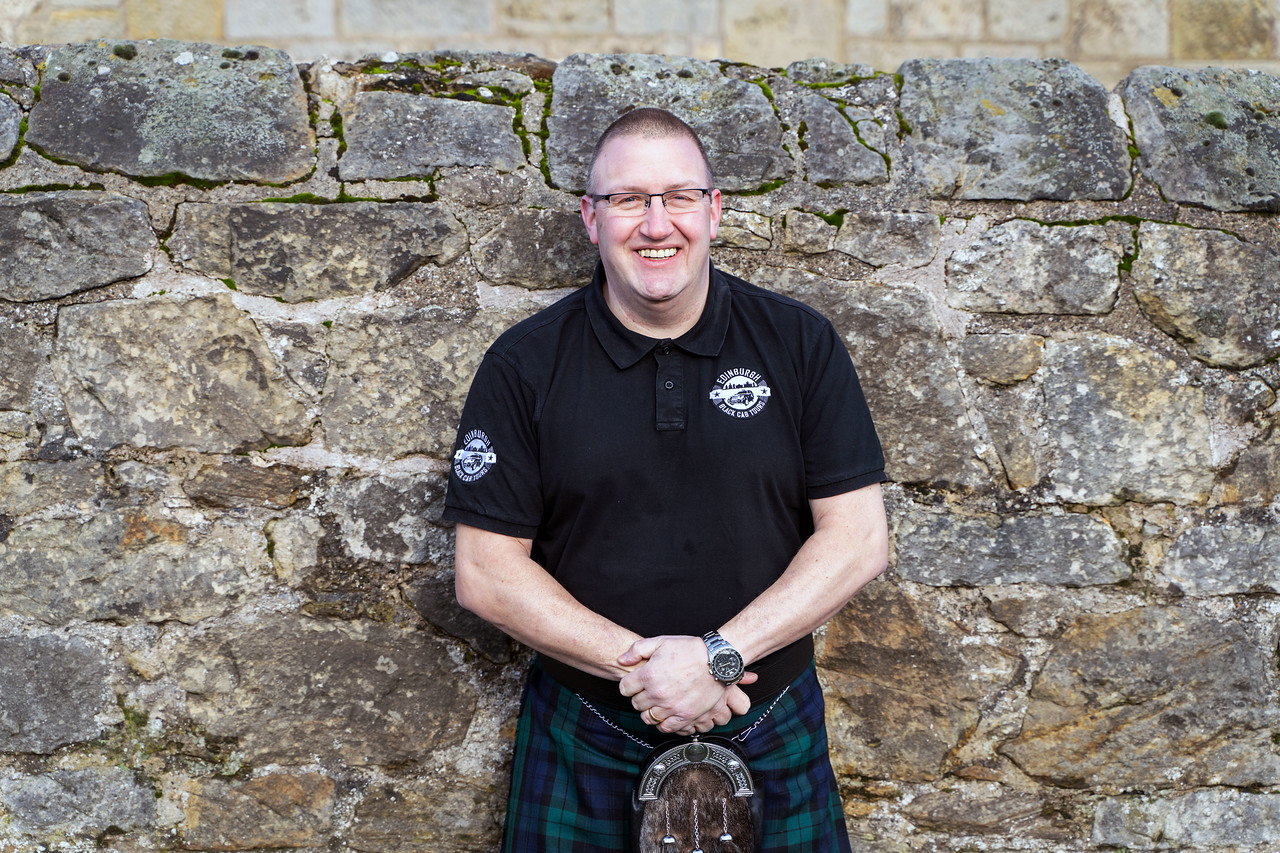 Steven ( Scottish Guide)
Born and bred in Edinburgh – I have been a licensed Edinburgh Black taxi driver since 2000.
I've had various jobs over the years but nothing compares to the satisfaction I get from being a tour guide.
I love my job and enjoy sharing Edinburgh's and Scotland's history & breathtaking scenery to our guests.
It's always great to meet new people and to see their reactions as I show them the sights and explain the history of the places we visit on our tours.
I'm just as busy outside of work as I am in work, When I'm not behind the wheel of my taxi showing people around Scotland. you will find me travelling and visiting places of interest to broaden my historical knowledge.
My interests include socialising, walking and spending time with family & Friends.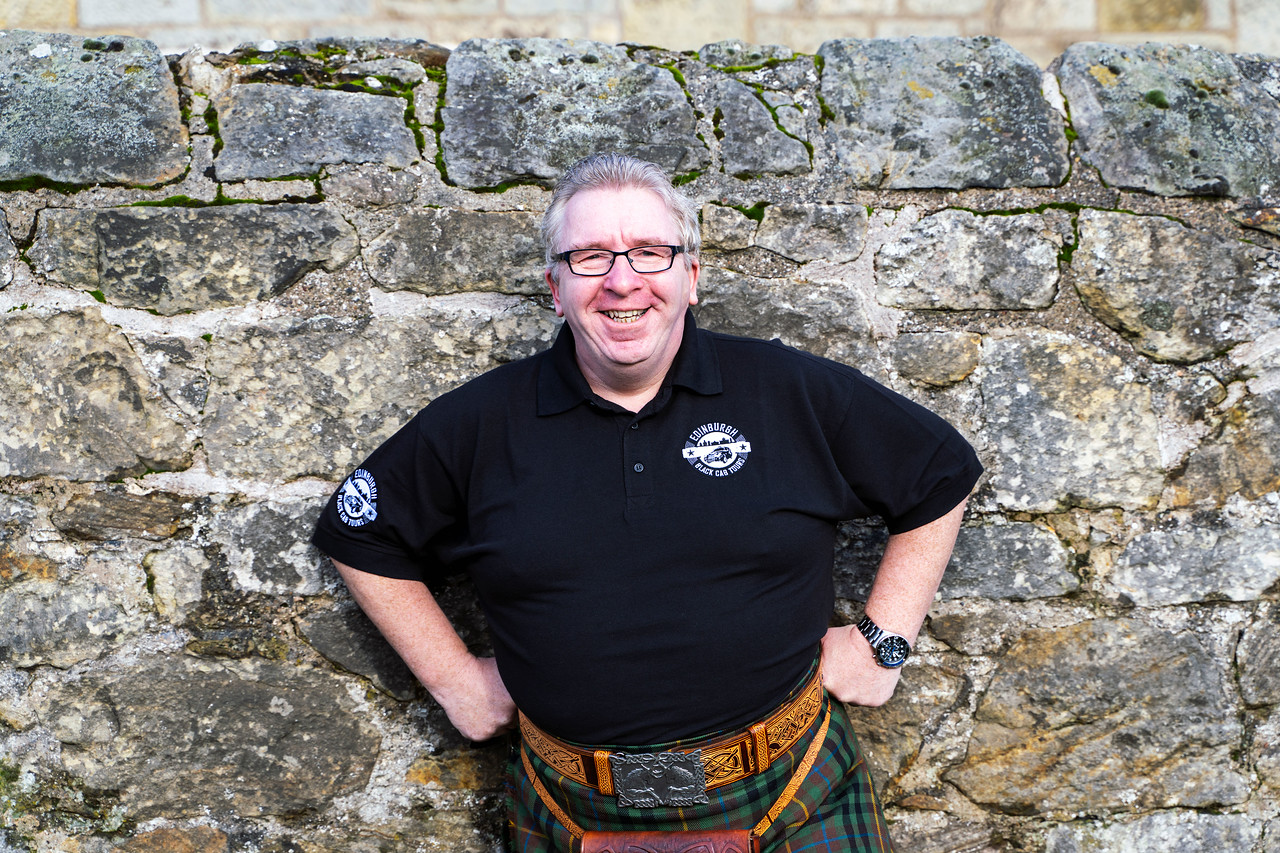 John ( Scottish Guide)
As you can see by the photographs of my colleagues I'm the Cinderella of the group as you can see my 2 ugly sisters above & below me. ?
I have been a licensed taxi driver and tour guide for almost 20 year's, time fly's when your having fun !!
I'm a bit of a history geek. If you spoke to my wife she would tell you my head is full of useless facts.
I'm sure you will find them interesting.
I love being able to share stories, facts and laughs with our guests.
I have various Interests including History and Music as you can tell I'm the rocker of the team.
Kevan (Scottish Guide)
I've been driving Black taxis for around 20 years, previous to that after leaving school I trained as a motor mechanic.
In the past I have owned my own garage business and I also hold a full HGV license.
I'm now a fully qualified tour guide and thoroughly enjoy my job.
I love Scotland and really enjoy showing guests around my city and all over Scotland.
My interests are Rugby, Football and Formula 1 Racing.
I also enjoy socialising with friends and spending time with family.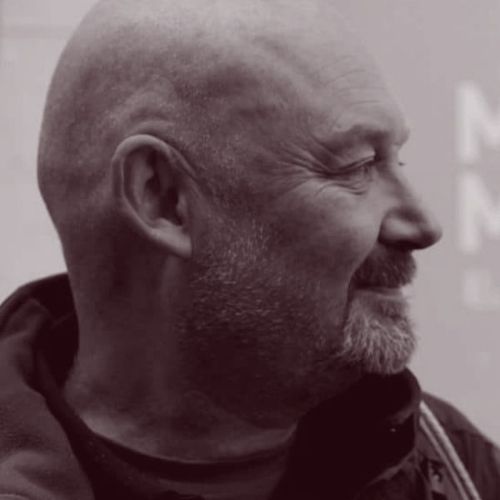 I love what I do because it's real, powerful and cathartic. 
Paul
I've been the lead tour guide since we first hit the streets back in 2013. Before that I worked in Adult, Community and Political education, earning my stripes in conflict resolution and mediation work across Belfast. In 2019 I was voted UK Tour Guide of the Year.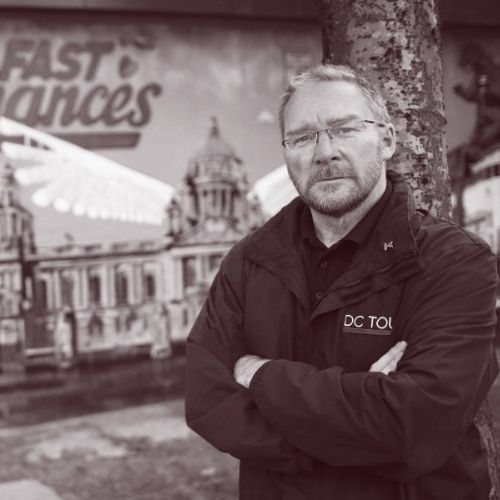 "Getting a round of applause at the end of the day is pretty cool and isn't something that many people get in their job!"
Mark
I am an Anthropology and Celtic Archaeology graduate and have studied both the Irish Conflict and Celtic Civilisation extensively.  I conceived and created the Tours in 2013.  After spending years working in the Events industry (wonderful) and the Recruitment industry (hateful) I was looking for a fresh challenge and so set up the walks with a deliberately independent look and feel.
"Every time I take visitors round the city and show them where we are now, it gives me a sense of wonder."
Gabe
I was born in the late '50s and grew up in the North of city before and after the 'Troubles' started. I moved to the East when I got married and have lived in this part of the city ever since. Because I was born 10 years before the 'Troubles' started and have lived  in the city ever since I have a very personal experience of what it was like to live through a "normal" childhood and then 30 years of anything but normal back to something that appears quite normal again!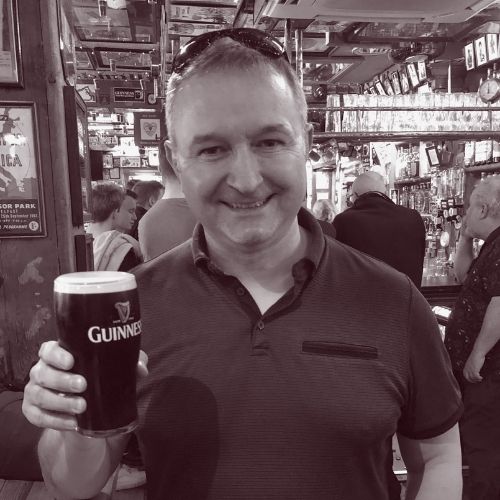 "Being a tour guide gives me the opportunity to show off my beloved city and give something back."
James
Started guiding in July 2020 after retiring from a 30 year career in public service, working right across Northern Ireland including central Belfast. I'm immensely proud of my home city and studied Politics and Modern History at Queens University.  During my university years I was also editor of charity Rag mag "PTQ" or "Pro Tanto Quid", taken from the motto on Belfast's Coat of Arms – Pro Tanto Quid Retribuamus – "in return for so much, what shall we give back". Being a tour guide gives me the opportunity to show off my beloved city and give something back.